Just the other week we reported that gamblers—specifically sports bettors—in the state of Florida had a reason to celebrate as the longstanding challenge to legalized sports betting waged by pari-mutuel operators was struck down by a Federal Appeals Court. This meant that online sports betting was once again given the green light in the Sunshine State, or so we thought.
Not going down without a fight, two pari-mutuel companies this week asked the Florida Supreme Court to weigh in on the matter. The matter in question is a deal reached between Governor Ron DeSantis and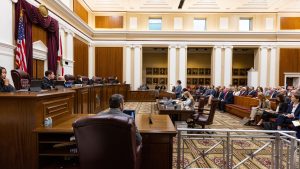 the Florida Seminole Tribe which would see online sports betting operations commence statewide, albeit with some interesting caveats. According to the pari-mutuel companies, the deal, or compact, violates a 2018 amendment to Florida's constitution which stipulates that any expansion of gambling in the state must be voter-approved.
There is a lot more that goes into the complaint filed by the pari-mutuels but all this means for sports bettors is further delays. In all likelihood, Florida will not see online sports betting in 2023 and will be lucky to get in on the action by late 2024. With any luck, Florida may see a light at the end of the tunnel in time for the 2024/2025 NFL and NCAA football seasons. This is nothing more than wishful thinking though, because no clear timeline exists for when the dust will settle in Florida.
A New War but Similar Battle Tactics
As has been the case for more than 2 years now, owners of the states horse and dog racing tracks (known as pari-mutuels) have been fighting the compact signed between the State of Florida and the Florida Seminole Tribe. At the crux of their argument is that the compact simply isn't legal. Being that voters must approve something like legalized online sports betting being offered statewide, it is difficult for one to argue with the pari-mutuels complaint.
You might be wondering how online sports betting was ever able to be offered by the Seminoles if the law is as cut and dry as it is. The answer to that has less to do with where online sports bets will be placed, but rather where they will be processed. The deal Florida and the Seminoles reached hinged on every single sports bet placed in the state of Florida running through computer servers that were situated on protected Tribal Land. In essence, because the bets are not placed until they are processed, and they are only to be processed on Native lands, sports betting is not taking place in Florida; only on the Native lands therein. This loophole allowed legal online sports betting to exist for a short period of time, but it was not long before the non-Native operators of gambling companies in Florida decided to challenge the deal in court.
What Happens Next?
State court systems being what they are, no one is expecting to hear a decision from Florida's Supreme Court anytime soon. In fact, it would be surprising if we heard from the court before next summer. There is little doubt in the minds of people in Florida and elsewhere that online sports betting will exist in some form before long, but this prolonged legal dispute is only pushing that official start date back further.
Now, many years later, we are in what seems to be the exact same position we were in back in 2021 when the original challenge was presented. What this boils down to, and the question Florida's Supreme Court needs to answer, is whether exposing a loophole is against the law or not. The Federal Supreme Court determined that this question is one only Florida can address.